Kylián Dance Center and Library - Prague

From the outset, the Foundation was very aware of the 
disparity between the dance-developments in the countries 
of the "Communist block" and the "Western part" of Europe.

This realization lead to the establishment of the "Kylián 
Video Library" in Prague in 1991. Within this library there 
are many recordings of contemporary choreographies created 
by some of the most interesting internationally renowned 
personalities. Their works are either digitally recorded, 
or digitally re-mastered and available to be viewed free 
of charge. This gave a unique opportunity to the dancers, 
teachers, choreographers, theoreticians, and critics from 
this part of Europe to see and experience the latest 
developments of dance taking place on the other side of 
the "Iron Curtain". 

The Foundation financially supports the Video Library 
in Prague so that exchange of information between 
students/teachers of dance and music within the 
Czech Republic remains possible.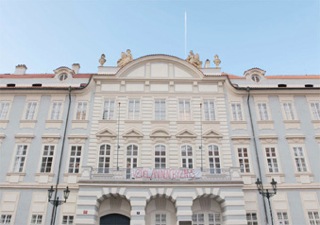 Kyliánova videotéka
knihovna HAMU 
Malostranské náměstí 13
118 01 Praha 1 - Malá Strana